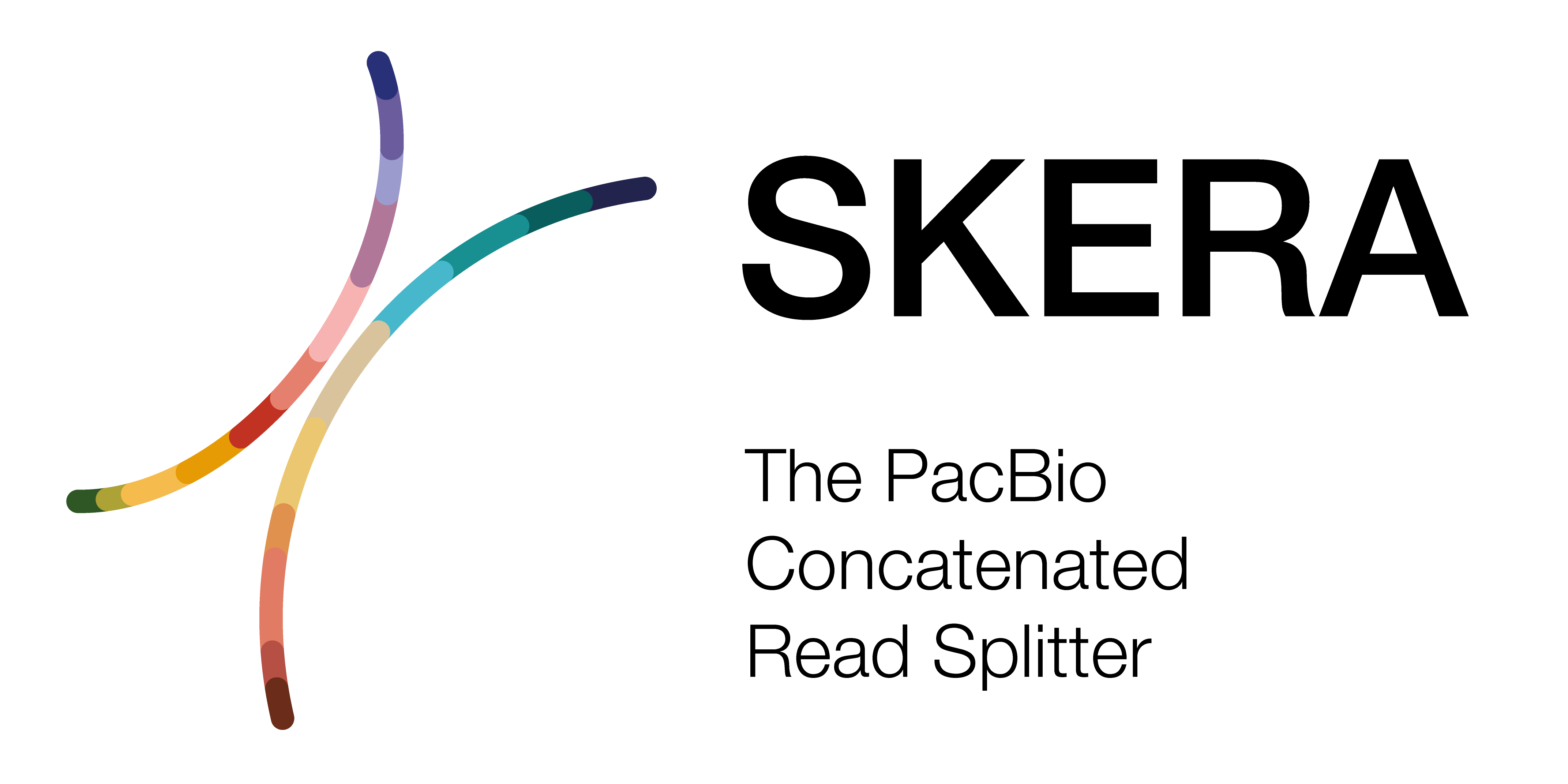 ---
⚠️ Skera is currently an alpha release. Output(s), formats, and functionality are not finalized. Expect major changes.
---
Skera splits arrayed PacBio reads at adapter positions generating (read-segments). For each input/parent read (e.g. HiFi) skera will create multiple bam records, one for each fragment. A parent read can contain many fragments. Skera has two major functions, split and undo. Skera undo reconstitutes the original parent read from input fragments.
Availability
The latest skera can be installed via the bioconda.
Please refer to our official pbbioconda page for information on Installation, Support, License, Copyright, and Disclaimer.
Versions
Version 0.1.0: Full changelog here
Input
Reads
HiFi reads in PacBio BAM format.
Adapters
Adapters in FASTA format.
Execution
Skera split run on HiFi reads in PacBio BAM format:
skera split <movie>.hifi_reads.bam adapters.fasta <movie>.skera.bam

Skera undo:
skera undo <movie>.skera.bam <movie>.undo.bam 

---